With changing priorities, budget cuts and new technologies entering the IT landscape on a daily basis, "firefighting" is the role most commonly associated with technology staffing. Our staffing, contract-to-hire, and direct hire services provide you with staffing solutions that are individually tailored to suit your organization's unique needs and are proven to create and maintain a high standard of quality and productivity.
Leading On-Site and On-Demand Staffing Support
Businesses that do not have an in-house IT department may face complications or need assistance with IT management, network capabilities and setup. We are available to provide staffing solutions at affordable rates to help our business clients accomplish their IT goals and objectives. With contract staffing, we can provide the support you need through short and long-term assignments.
From entry level to senior manager positions, R3 has access to the best, most qualified talent to meet your needs. We take a proactive approach to confidential direct recruitment and are continually pre-screening and qualifying candidates. Our industry expertise and focused approach keeps the entire placement process efficient and cost effective.
What to Expect: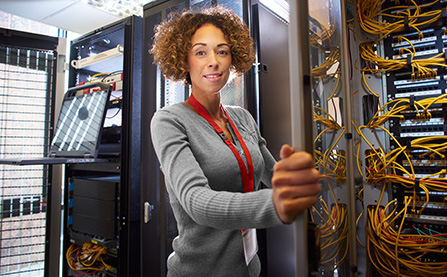 Pre-screening and technical vetting
Reference checks
Client specific on-boarding
Budgetary planning
Quick turnaround (how specific do you want to be?)
We have competitive hourly rates and look forward to assisting you with your staffing needs!